OUR MOVING SERVICES INCLUDE PACKING, UNPACKING AND HELPING YOU SETTLE INTO YOUR NEW HOME.
PRESTO® is here to make sure the move from your current home to your new home takes place as smoothly as possible.
You might be downsizing and will not be able to take everything with you. After many years in one home, it is difficult enough to leave, let alone decide what to keep and what to let go of.
Our movers will work with you and your new floor plan to ensure that the new space is maximized and your furniture and belongings are placed exactly where you want them. They will pack everything you decide to take with you and unpack at your new home, taking all the empty boxes with them.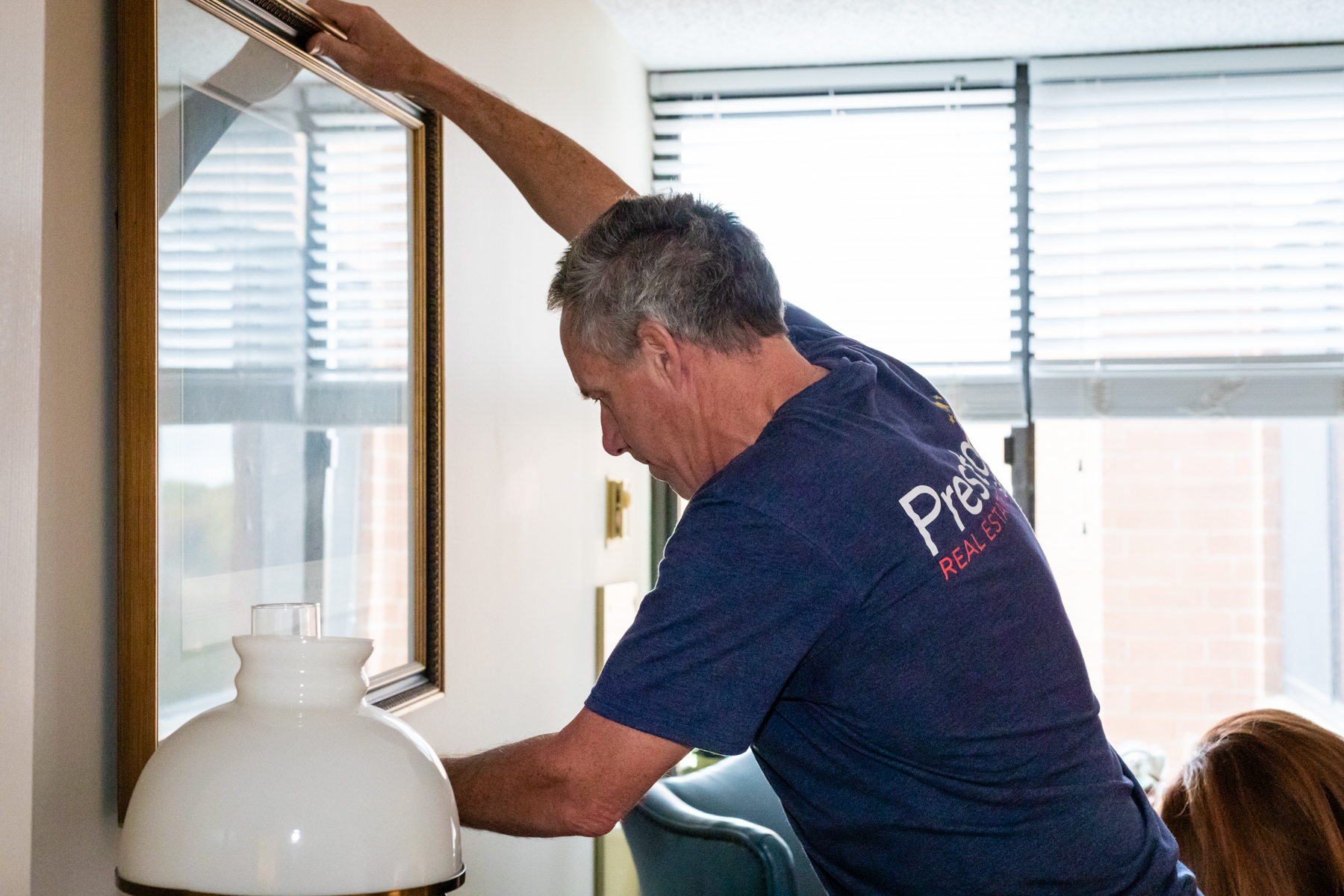 If you or your family wants to do the packing, we can still orchestrate the move and placement of furniture.
Tell us how we can best assist you. Then watch as we roll up our sleeves and get to work for you.
About Presto Real Estate, Senior Moving Services:
Overwhelmed by your upcoming move? Get worry-free guidance of all steps and every task of a living transition, move, or downsizing. Our one-stop, 7-in-1 Relocation Service flexes to the needs of each senior and their families — with customized bundles using local expertise. From packing to moving, staging to selling, trust the award-winning Presto Process TM. It's practically magic.