List and Sell Real Estate
PRESTO® IS DIFFERENT.
We are not your standard real estate company. We are a real estate service focused on helping you, your parent or someone you know transition smoothly to their next home.
We learned through many years of experience that there is often a great deal of confusion and anxiety when moving out of a home, especially one you lived in for many years.
That is because, in addition to the move itself, there are additional questions and concerns about:
Health and wellness
Downsizing and how to accomplish it
Logistics of the move (timing is everything)
Distributing, discarding and donating
Necessary repairs and renovations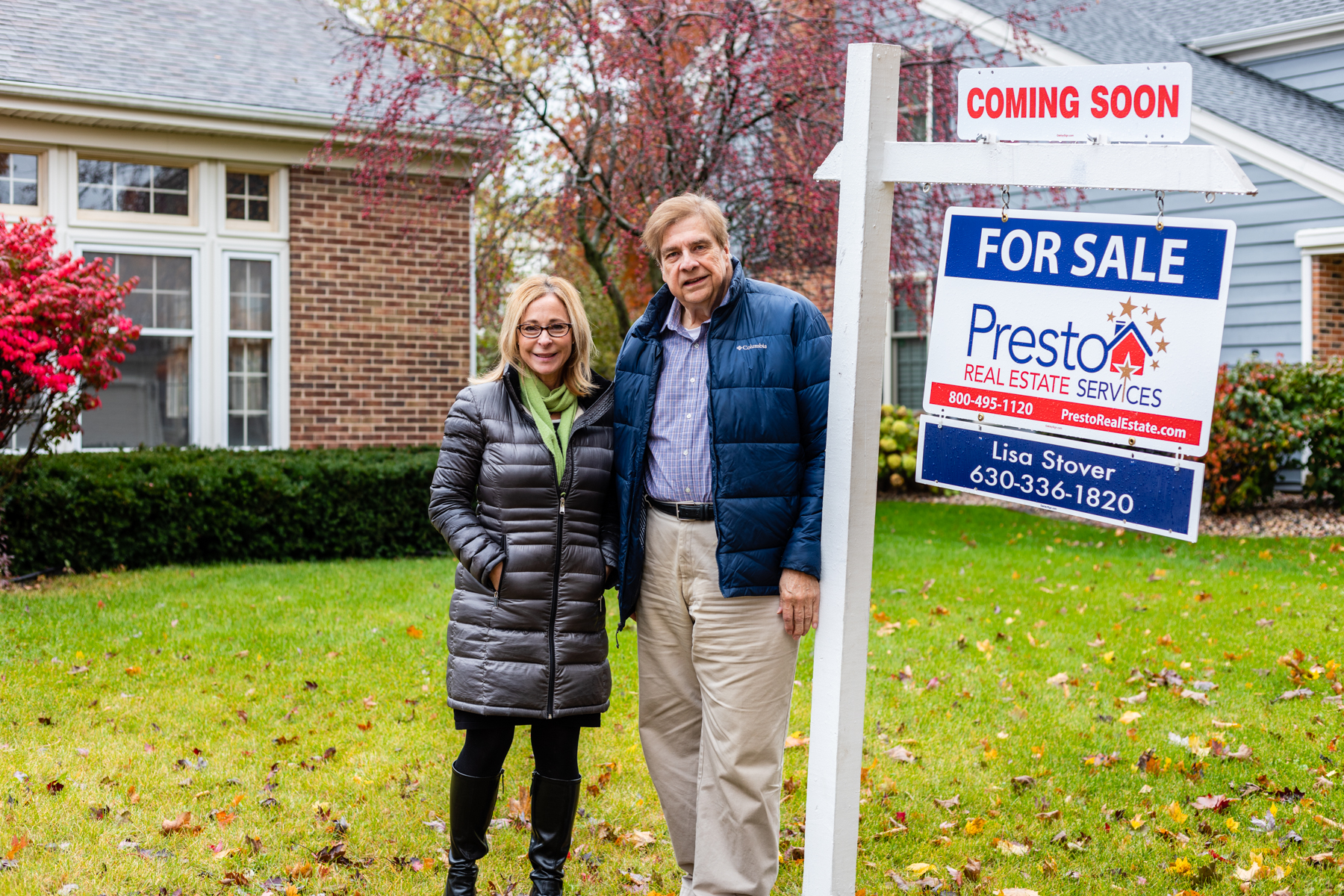 Which is why, first and foremost, PRESTO® helps eliminate all guesswork, legwork, and frustration from the process by:
Meeting with our clients and their loved ones, right from the start.
Anticipating your questions and concerns so you'll see right away that we have
only your best interests at heart.
Enlisting only licensed and insured service partners to meet all your needs.
Attending every introductory meeting with any of our partners to make sure you have the same comfort level with them as you do with us.
Ensuring all professionals involved in the process are working together on your behalf.
Keeping you posted every step of the way on all relevant matters.
Ultimately, it's never just about selling your home. It's about helping you fully prepare for the next phase of your life in a calm and orderly manner.
That is the PRESTO® difference. And that is our promise.
About Presto Real Estate, Senior Moving Services:
Overwhelmed by your upcoming move? Get worry-free guidance of all steps and every task of a living transition, move, or downsizing. Our one-stop, 7-in-1 Relocation Service flexes to the needs of each senior and their families — with customized bundles using local expertise. From packing to moving, staging to selling, trust the award-winning Presto Process TM. It's practically magic.